Beginning in the east of Chaumont-sur-Loire and Rilly-sur-Loire in the Loir-et- Cher department, the first slopes stretch out elegantly on both sides of the Loire valley. Going downriver, we arrive in Indre-et-Loire on the eastern slopes from Cangey to Nazelles-Négron, going through Limeray, Pocé-sur-Cisse, and Saint-Ouen-les-Vignes. On the western slopes, we go from Mosnes to Amboise, passing through Chargé and Saint-Règle. The terroir is strongly influenced by the flinty clay soils or "perruches" soils, which give these Touraine Amboise wines their unique personality.
WHITE WINES: CHENIN
The Chenin grape variety has the particular characteristic of being able to produce dry, medium dry, sweet and even liqueur like wines. An elegant and lively wine, it can develop a wide range of aromas, while still benefitting from an excellent ageing potential.
RED WINES: COT
The Côt is the grape variety that is part of the historical fabric of this appellation, as the winemakers were able to preserve it thanks to strict massal selections. The terroir where it grows gives it its atypical character. From supple to powerful, depending on how long it has been aged in barrels, it manages to keep its fine and silky tannins nevertheless, and a long-lasting taste on the palate.
ROSÉ WINES
The blending of Côt and Gamay gives a lovely fruity note to the nose and a wonderful freshness on the palate.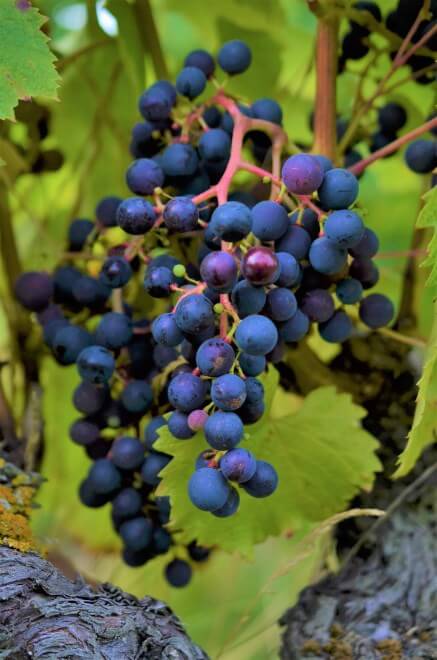 In the vine growing area of Azay-le-Rideau several AOPs coexist. Touraine wine (red, white and rosé) is produced, Touraine Méthode Traditionnelle and Crémant de Loire sparkling wines are also made here. About sixty hectares are dedicated to the Touraine Azay-le-Rideau white appellation (White Chenin) since 1953, and rosé (planted with Grolleau) since 1976. Between the Loire and the Indre valleys, the vines grow on hills and coarse sand level areas and cover 6 towns in Indre-et-Loire: Azay-le-Rideau, Cheillé, Lignières-de-Touraine, Rivarennes, Saché and Vallères. There are currently nine wine producers who strive to highlight the originality and specificity of the Azay-le-Rideau wines, by creating a strong and dynamic image, almost a relaunch, with for example a partnership with the Château national in Azay-le-Rideau, where winemakers organize two events called 18/22 in July and August each year.
WHITE WINES: CHENIN
Wines that can be fruity, dry, light or sweet. Harmonious wines featuring a fine bouquet of acacia flowers and wild rose with a hint of minerality.
ROSÉ WINES: MAIN GRAPE VARIETY: GROLLEAU
(can be blended with: cabernet franc, côt, gamay)
Light, elegant and delicate wines, they have a pale robe with purplish hints. Cherry, raspberry and pear notes are present, which mingle with rose and lilac fragrances on a peppery background.

TOURAINE-CHENONCEAUX : L'ÉLÉGANCE AU FIL D'UN TERROIR
Located north east of the AOP Touraine, the « Touraine Mesland » denomination corresponds to a rim of a plateau faced towards the Loire in the south. The soils are all similar in that they are flinty with miocene sands. Approximately ten winemakers make white wine mostly from Chenin (60 to 70 %), rosé from Gamay grapes and red wines blended from Gamay, often the main grape, with Cabernet franc and Côt.
The Touraine-Mesland wine producing area covers about 105 hectares in the Loir-et-Cher and includes six towns located on the right bank of the Loire, opposite the Château de Chaumont-sur-Loire: Chambon-sur-Cisse, Chouzy-sur-Cisse, Mesland, Molineuf, Monteaux and Onzain.
WHITE WINES:
Chenin is the main grape variety. Sauvignon grape variety must be limited to a maximum of 30 %. Chardonnay is included in a proportion less than or equal to sauvignon, and must not exceed a maximum of 15% of the grapes. Wines featuring a complex aromatic personality, with floral notes (hawthorn, linden blossom, verbena) as well as more fruity notes (citrus, pear).
ROSÉ WINES:
Black gamay with white juice must represents no less than 80% of the grapes; côt and cabernet Franc can also be included in the blend.
Fresh, spontaneous wines, with subtle hints, they have a very characteristic bouquet mainly due to the terroir where they are made and the original wine making method used to produce them.
RED WINES:
Black gamay with white juice can be used to a level of between 40% and 60%, both côt and cabernet Franc must represent between 20 and 30%.
These subtle wines are characterized by a griotte cherry fragrance and delicate tannins.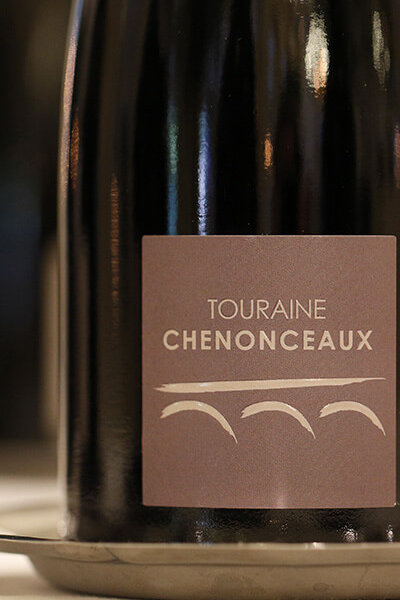 The Touraine-Chenonceaux vineyards have a very distinct homogeneity and can be found on both banks of the Cher river, mostly on the higher slopes. The Touraine- Chenonceaux vines stretch over about twenty towns situated in the two departments, Loir-et-Cher and Indre-et-Loire. About fifty winemakers are passionate about producing top of the range wines, which have to meet very precise and restrictive
specifications, and the authorization to sell is subject to rigorous quality control. The Touraine-Chenonceaux denomination is obviously inseparable from the Château of the same name, where every July an event called « Wine tasting under the stars » is organized.
WHITE WINES: 100% SAUVIGNON
They have an intense range of aromas, including white flower, ripe fruits with white flesh, (peaches, pears), but also apricots, citrus and exotic fruits. Being matured on fine lees, at least until March 30th following the harvest, brings roundness, delicacy and complexity to the wines.
RED WINES:
Blend Côt (Malbec) and Cabernet Franc: 65% maximum of Côt (with a minimum of 50%), and 35% minimum of Cabernet Franc.
Their distinctive traits are both their mellow tannins and great aromatic character. Stewed black fruit notes, as well as retro-nasal licorice and mint. The maturing until August 31st following the harvest enables complex aromas to develop as well as round and silky tannins.

TOURAINE-OISLY: THE BEST KEPT SECRET OF THE LOIRE VALLEY
Between the Loire and the Cher, the Touraine-Oisly denomination englobes ten towns in the heart of the Sologne wine producing area: Oisly, Chémery, Choussy, Contres, Couddes, Méhers, Sassay, Soings-en-Sologne, Saint-Romain-sur-Cher and Thenay. On the best parcels of this sand and clay terroir, twelve winemakers produce exceptional white wines, made from 100% sauvignon grapes. Matured on fine lees for six months, the Touraine-Oisly wines undergo a rigorous qualitative selection process before being sold.
WHITE WINES: 100% SAUVIGNON
Truly elegant and fine wines, distinguished and subtle, they boast a wide range of aromas: citrus notes, exotic fruits and white flowers. Thanks to the maturing on fine lees for several months, they are full-bodied, with complexity and a long finish.